The most popular jewerly to my shop are parts of that collection. Sculptured and casted in solid sterling silver 925 with very nice and important weight feeling . Awesome to wear. Understated eye-catching piece. You can choose from  22kt Gold-filled or Sterling Silver. Makes a great everyday piece!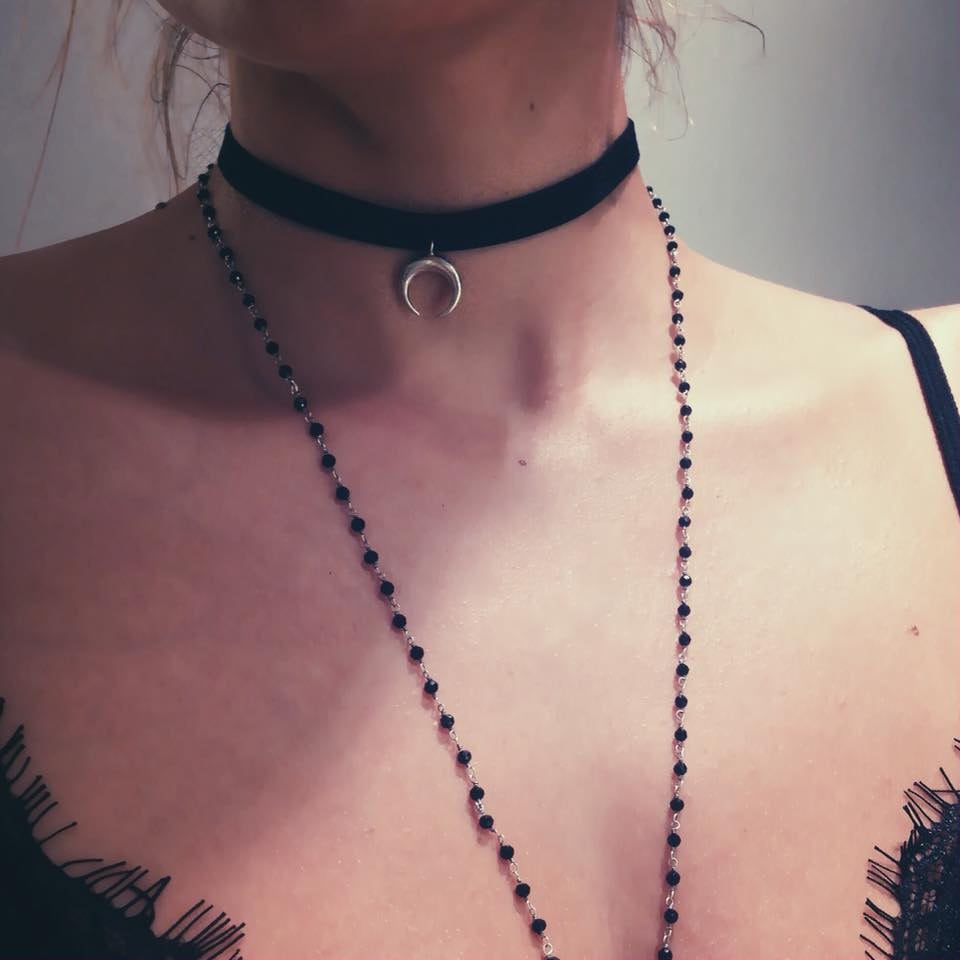 It isn't just a crescent moon but and a horn as well.That the reason I called "Keras" it means horn ,but not any horn,Amalthea's horn. 
Zeus had to be hidden from his devouring father Kronus,in  a cave on an island , baby Zeus was cared for and protected by a number of divine attendants, including the goat Amalthea , who fed him with her milk. The suckling future  king of the gods had unusual abilities and strength, and in playing with  his nursemaid accidentally broke off one of her horns, which then had the divine power to provide unending nourishment, as the foster mother had to the god.
Until nowadays is a symbol of fertility, fortune and abundance.